The natural talent – laying screed has never been so easy
Different products for different screed applications? A thing of the past! The advanced aerodurit® AS202X high-end micropore screed is incredibly versatile and extremely powerful. Benefit above all from an accelerated construction process and high daily output, because time is money.
Mineral high-end micropore screed
Combines rapid screed, lightweight cement screed, insulating screed and heated screed in a single solution

High-End Micropore Screed
Walkable and ready for covering faster

Barely shrinks, does not creep
Waterproof and diffusible
Free from synthetic chemicals
Low expansion joint installation possible
Heat-insulating and sound-absorbing
Resistant to chemical attacks
As rapid screed, lightweight cement screed, insulating screed, heated screed
For damp rooms and permanently wet areas
Renovations and redevelopment work
For underground car parks, shop building etc.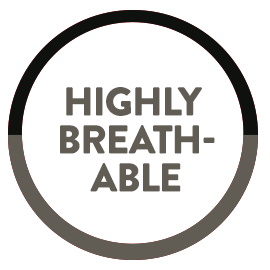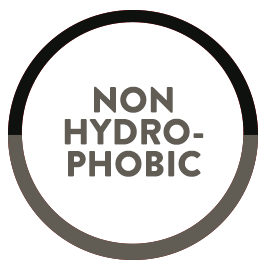 At a glance

Machine
processing

Manual
processing

Interior and exterior

High daily performance
aerodurit® Characteristics
Renovation, wall dehumidification100%
New buildings, renovation, ecological90%
Thermal insulation, listed buildings40%
Accelerated construction process, durability100%
Article no.
Grain size
Appearance
Product yield (15 mm application thickness)
Container
Supply unit quantity
ad0910
4 mm
Medium grey
ca. 30 kg/m²
30 kg paper bag
42 pc. / euro pallet
ad0920
8 mm
Medium grey
ca. 30 kg/m²
30 kg paper bag
42 pc. / euro pallet
Description
AS202X High-End Micropore Screed
DIN EN 13813 CT-C30-F5
You can count on this screed!
Ingeniously simple screed
Thanks to micropore technology, aerodurit® AS202X is a powerful all-rounder. Whether rapid screed, lightweight cement screed, insulating screed or heated screed - thanks to its easy workability (mushy consistency, slightly self-levelling), screed work is child's play. Walkable floor surfaces ready for covering are created quickly. The surfaces are diffusible, waterproof and deformation-free. A natural talent that is equally suitable for damp rooms, permanently wet areas, new buildings and renovation and refurbishment work.
Screed is not just screed
It was not always easy to select the right screed for the desired application. In addition, different terms such as rapid screed, light screed, heated screed or insulating screed caused confusion, especially among private craftsmen and even among some professionals.
In order to carry out extensive new building, renovation or refurbishment work, numerous different types of screed are still required when using standard products. Even modern screeds need a lot of time to be ready for laying and often faster drying is achieved by adding chemicals. Which screed is suitable for laying underfloor heating? Which should be used in wet areas? aerodurit® AS202X, these questions are a thing of the past.
Get to know aerodurit® AS202X and be amazed at what this high-end screed can do for you! Whether as bonded screed or floating screed, decide on an uncomplicated screed installation with our easy to apply, multifunctional and low-stress screed. aerodurit® AS202X offers numerous advantages: thanks to its uncomplicated workability and high daily output, screed work in the most diverse areas of application is quick and effortless. The versatility of aerodurit® AS202X is mainly determined by the innovative aerodurit® microporous technology - purely biological, without synthetic chemistry and processing­improving organic additives.
Say goodbye to long drying times
There is always high time pressure, especially in construction. Delays can be expensive for the client. The drying time of conventional screeds can take a month or more until they are ready for covering. You do not have to wait that long! Save valuable time with aerodurit® AS202X high-end micropore screed.
Decision factors: time and cost
The prompt readiness for covering is an economically decisive decision criterion when choosing a screed. aerodurit® AS202X is ready for covering after only a few days, which accelerates the construction process, considerably shortens the construction time and enables a high daily output. Due to homogeneously distributed, closed micro air pores, the created screed surfaces are up to 20% lighter than conventional screed. aerodurit® AS202X is very smooth, easy to pump and smooth running, which reduces machine wear considerably.
Due to the high percentage of micro air pores, aerodurit® AS202X achieves good thermal insulation values without relevant loss of compressive strength. This results in diffusion-open, waterproof and deformation-free screeds, which are also excellently suited as heating screeds for underfloor heating systems. You can use aerodurit® AS202X screed in wet and damp rooms, during renovation and refurbishment work and even in permanently damp areas as a quick screed. It is also excellently suited for shop fitting or underground car parks and can be used both as a bonded screed and as a floating screed.
It's the inner values that matter
Thanks to innovative micropore technology, aerodurit® AS202X is extremely robust with 40 N/mm² and, with more than 5 N/mm² bending tensile strength in this hardness class, it is incredibly elastic (modulus of elasticity). After about 96 hours (i.e. 4 days) it is ready for use (residual moisture < 2.0 CM-%) and highly resistant to chemical attack.
Natural, mineral, building biology
The ecological component is playing an increasingly central role not only in private housing and house building. Fast construction process with mineral building materials? With aerodurit® AS202X, this is no a contradiction because, due to its special formulation, it is free of synthetic additives and questionable chemicals, which are often used in rapid screeds. aerodurit® AS202X therefore also meets the highest ecological standards.
One screed for all applications
aerodurit® AS202X combines fast screed, light screed, heated screed and insulating screed in one single solution. It is ready for laying particularly quickly and can be used indoors and outdoors as well as in a wide variety of rooms. Whether directly as a floor or as a preparatory substrate for further floor coverings, you can build on aerodurit® AS202X! Start now, because time is money.
OUR BUILDING MATERIALS AT A GLANCE