Protect facades and exposed masonry from salt and moisture
Solvent-free, water-based facade protection based on special silanes and siloxanes to protect against moisture and water damage. Reacts in the building material in the presence of humidity and forms a water-repellent, weather-resistant active ingredient.
Facade protection for facades made of natural stone, brick, clinker etc. Protects masonry against moisture and salt
Developed for the protection of facades and exposed masonry. Ideal for coastal areas.
Facade Impregnation
Highly water-repellent
Solvent-free
High diffusivity
High penetration capability
Weatherproof
Quick-drying
Exposed limestone masonry
Mineral plaster surfaces
Bricks, clinker, concrete, gas concrete
Natural stone, e.g. sandstone
Internal and external use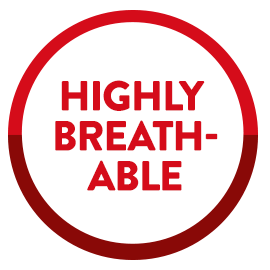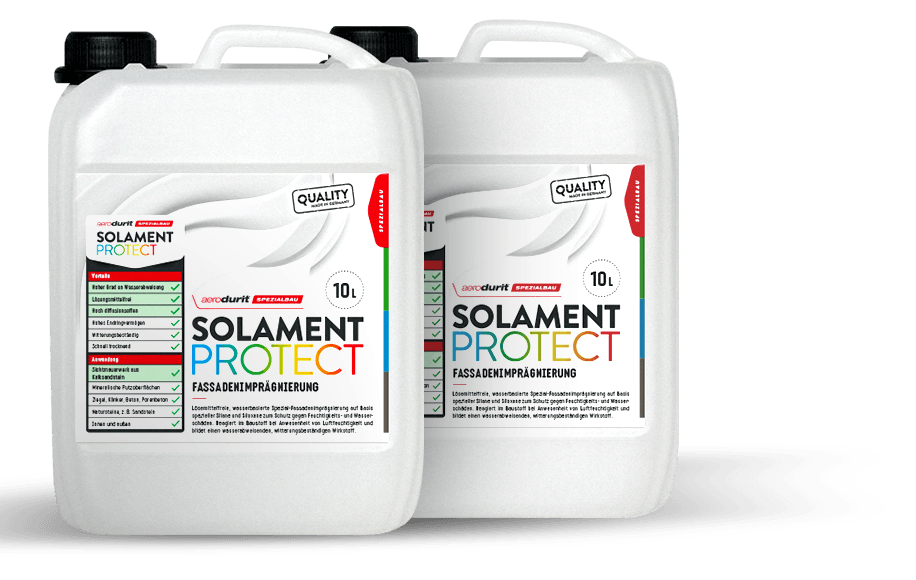 At a glance

Machine
processing

Manual
processing

External and
internal

Easy processing
aerodurit® Characteristics
Renovation, wall dehumidification70%
New buildings, renovation, ecological70%
Thermal insulation, listed buildings60%
Accelerated construction process, durability90%
Article no.
Product yield
Container
Supply unit quantity
ad0260
See technical data sheet
10 l canister
40 pc. / euro pallet
Description
SOLAMENT PROTECT Facade Impregnation
Downloads
OUR BUILDING MATERIALS AT A GLANCE