Perfect interaction of all elements
Pure nature - our wall all-rounder. Mineral lime paint of the highest biological quality. Climate-regulating with simultaneous improvement of the thermal insulation and storage values. Also for damp areas, agricultural rooms and listed building renovations.
Our lime paint is the perfect finishing touch
Non-chalking, weather-resistant lime paint without organic additives especially for listed buildings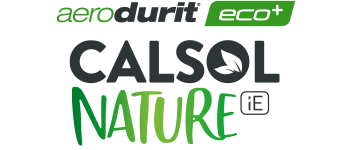 Climatic Limewash Paint
aerodurit® system-compatible
Heat reflection effect through thermal pigmentation
Thermo-insulating, thermo-regulating
Non-chalking
Regulates humidity and room climate
Without organic additives
High diffusivity
Natural, biological, sustainable
Weatherproof
Suitable for listed buildings
Old and new buildings
Interior and exterior paint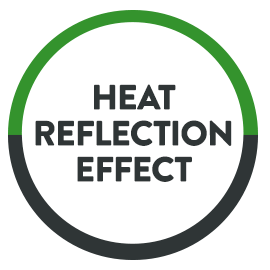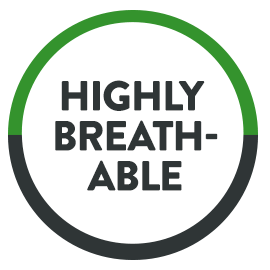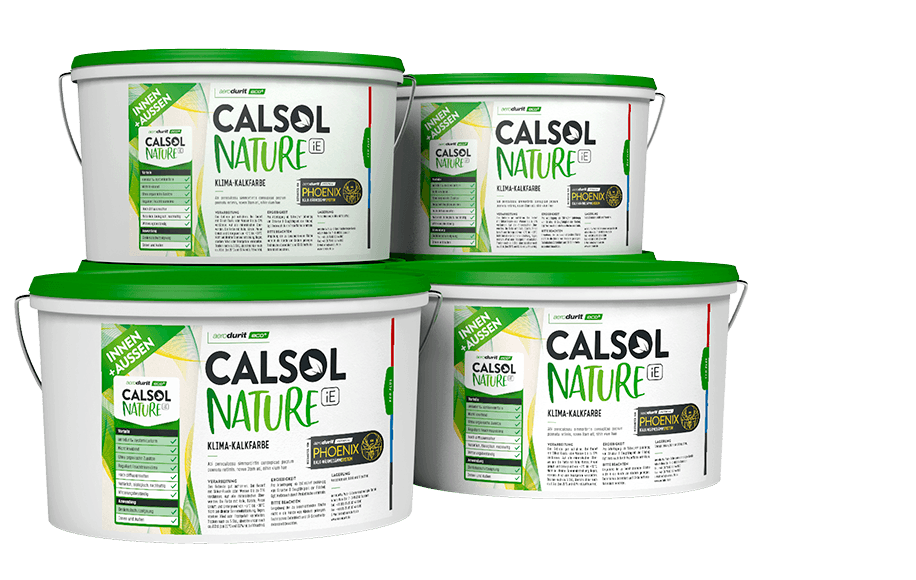 At a glance

Machine
processing

Manual
processing

External and
internal paint

High daily performance
aerodurit® Characteristics
Renovation, wall dehumidification90%
New buildings, renovation, ecological100%
Thermal insulation, listed buildings90%
Accelerated construction process, durability80%
Article no.
Appearance
Product yield (per coat)
Container
Supply unit quantity
ad0520
White; tintable
from 140 ml/m²
5 kg bucket (4 l)
85 pc. / euro pallet
ad0530
White; tintable
from 140 ml/m²
10 kg bucket (8 l)
40 pc. / euro pallet
ad0540
White; tintable
from 140 ml/m²
20 kg bucket (16 l)
24 pc. / euro pallet
The actual consumption can be determined by means of a test coat.
Description
CALSOL NATURE iE Climatic Limewash Paint
Downloads

OUR BUILDING MATERIALS AT A GLANCE